We are very excited to announce we have expanded the size of our lash studio… we now have four beds! Stay tuned for upcoming specials on lash services coming this fall. Our newest addition… Microblading!
Microblading Service Now Available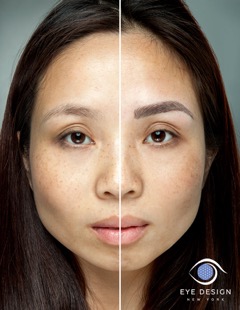 We say eyebrows are what make or break the face. Microblading is undeniably the best way to fill in, reconstruct, define, and cover gaps in the brows. This new service creates luscious brows that are easy to maintain.
The process begins with drawing on eyebrows that perfectly complement the face; then by using a Microblading pen the technician inks on hairs one by one to create the most desired effect. This process takes about two hours and cannot be rushed. The results of Microblading can last up to two years.
Experience the joys of beautiful eyebrows with our promotional deals that won't last long.
Introductory Promo
$300 with complimentary touchup for 90 days (ends October 31, 2016)
Book Now!
Regular session $495
Touch-up within 1 year post service $200 Per Session
Touch-up within 2 years post service $300 Per Session